Kohler™ Generators in Iowa




Premium Kohler™ Standby Generators in Iowa by Iowa's Premier Solar Provider™
ECG Solar™ offers a wide selection of our premiere lineup of Kohler™ standby generators.  These units can provide critical loads backup or power entire structures and properties.  Our systems can be configured to work in tandem with renewable energy systems, and they can even provide the recharging capability to renewable energy battery systems. What's more, we are the only Authorized and Certified Kohler™ dealer and service provider in Eastern Iowa.
Prepare Your Home or Business in Iowa For A Power Outage With A Kohler™ Standby Generator
Power failures are a common occurrence. 
Fortunately, most are brief; however, you never know when an extended outage can occur, leaving you for hours or even days without the use of your HVAC system, lights, and other critical components of your home or business.  It's best to have a plan in place for such occasions.  And, at ECG Solar™, that's exactly what we do for our clients in Cedar Rapids and throughout Iowa.  With one of our top-of-the-line standby generator systems, you can rest assured that you'll always be able to maintain power to your property.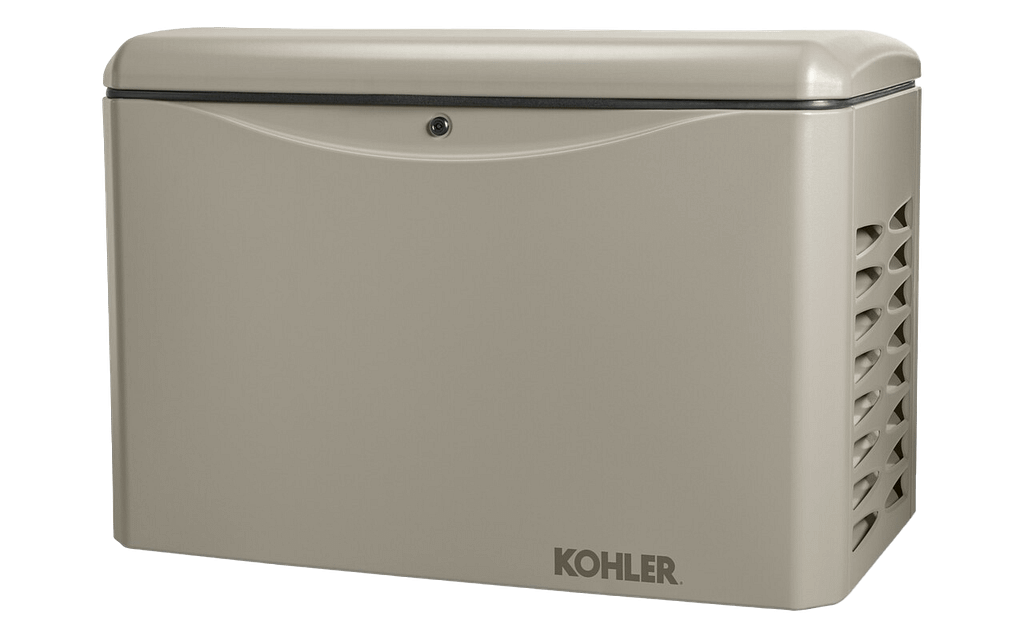 Your #1 Source For All Modern Energy Needs
We offer premium solar installation services, tax credit resources, basic mechanical information, and more.  ECG is here to provide you with all the help you need to make the best solar decision for you.
A Kohler™ Standby Generator?

We're proud to install only top-of-the-line backup power systems from the industry's most trusted manufacturers, including Kohler™.  These backup generators lead the industry in terms of long-lasting performance and warranties.  

Professional Installation
In addition to providing premium generators, ECG Solar™ offers precise installations from experienced and trained professionals.  We are the only authorized and certified dealer for Kohler™ in eastern Iowa, which speaks to our level of expertise.  

Varied Power Storage Capacity
What's more, our standby generators are available in a wide range of capacities to suit your specific power needs. Whether you'd like to ensure you can always maintain power to your lights and HVAC system or your entire home or business, we have the solution.
Contact ECG Solar™ Today!
Contact us today to learn more about the benefits of having ECG Solar™ install a Kohler™ standby generator at your home or business in Cedar Rapids or another area in eastern Iowa.
"We purchased a Kohler™ generator and solar panels from ECG Solar™ and were very satisfied with the work. The electricians they used were very good. We have only had the power go off once, but the generator turned on so quick, we hardly realized the power was off."
– RAY HEEREN