Solar Financing Advice & Resources
Unbeatable Financial Assistance From Iowa's Best Solar Installers
ECG Solar™ offers many solar financing options to fit your financial goals. Financing a solar project is a significant step and requires full consideration and analysis to discover the best long-term way to subsidize a project. Many of the methods listed here can be used to pay for all of our services and products. We can structure payments based on desired term or payment amount.  A standard method is structuring a price to equal or less than what you are paying on average per month for the utility cost. All financing options are exclusive to our customers and ECG Solar™.
Financing Options For Solar Panel Systems
Cash is certainly the fastest and most economical way to finance any project.  With our impressive rate of return, you will find comfort in investing your money in technology with a guaranteed return that is often higher than any financial-based investment on the market place.  Typical solar paybacks with cash are 5 to 9 years, however loans provide paybacks in month 1 and tie up none of your capital.  You will still be entitled to your incentives and depreciation for all our loan programs.
Commercial, Government and Municipal Solar Lease
We offer exclusive Solar leasing for commercial, non-profit, municipalities, and agricultural clients. Terms can be customized to suit your financial goals. These programs are designed to finance 100%, with no money down and no buy-out fees. You own the equipment upfront and receive all the tax incentives. For non-tax paying parties, we have solutions for financing your project with our investors taking the incentives and lowering your upfront investment. Click on the logos to apply or email financing@ecgllp.com.


Solar Power Purchase Agreements (PPAs) *NEW*
A Solar Power Purchase Agreement is a long term agreement where the business or organization agrees to purchase all of the electricity generated by a solar system at a contracted rate. The PPA provider installs, maintains, and operates the solar system – the commercial entity only pays for the power that is generated. In an optimal situation, the electric rate will be a little lower than what is charged by the current utility company.
A Solar PPA can be a low risk option to finance a system and due to some vagaries in the Tax Code, the ONLY way for a non-profit or governmental entity to receive an indirect advantage from the tax benefits for solar PV. For commercial businesses looking for the highest possible return on investment, one of the other previously mentioned options is often a better choice as the system is paid off sooner. Also, due to the complexities and ongoing monitoring involved, most PPA funders will only consider projects that cost at least $300,000 but we also have options for projects smaller than this. Click Here for more information on PPA's.
Typical Features of Solar Power Purchase Agreements (PPAs):
Power Purchase Agreements require no upfront investment or maintenance costs.
Proposals vary based on the underlying economics, but typically the contract lasts for 15 to 20 years and may have up to a 3% annual rate increase escalator.
At the end of the contract, a new PPA can be negotiated or the system purchased.
Click to inquire: financing@ecgllp.com.
Grants are funds that you receive to fund a part or all of your solar project that doesn't have to be paid back. There are many opportunities for a various number of solar grants for different size projects and project types. Our expert grant writer can find and obtain valuable funding to help offset capital cost for solar projects. Currently no grants are available for residential projects, only for business, farms, non-profits and municipal projects. *Some restriction apply. Click the logos or email financing@ecgllp.com to inquire.


Refinance or Second Mortgage
Consider talking to your bank about refinancing your home or doing a second mortgage. This could be a good time to get a lower interest rate and do whatever other projects you have been meaning to get to over the years. If energy efficiency upgrades are needed, then financing these upgrades and the renewable project are often cost effective. Click the logos or email financing@ecgllp.com to inquire.


REAP offers grants and/or loan guarantees for the purchase and installation of renewable energy generating systems. Assistance is limited to small businesses, farmers, and ranchers. Projects must be located in a rural area. REAP grants and guarantees may be used individually or in combination. Together, they may finance up to 75% of a project's total cost. Grants can never finance more than 25% of a project, or $500,000 — whichever is less. The REAP program also supports energy efficiency projects. For more information, guidelines, and an application, please visit: USDA Rural Development. If you need help with this process, please contact the USDA directly.

Iowa Area Development Group (IADG)
The Iowa Area Development Group (IADG) offers Iowa businesses and industries a low interest financing option (1%) for energy efficiency improvements, renewable energy projects and energy management and implementation plans. The establishment of the IADG Energy Bank Revolving Loan Fund is intended to provide an ongoing source of low interest financing for the implementation of cost effective projects that will save energy and money, improve facilities and processes, and enhance job creation and profitability.
Eligible applicants to the loan program are private sector business and industries including:
Agricultural
Commercial
Industrial
Manufacturing
Service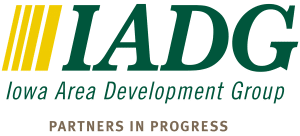 Get Started With Iowa's premier Solar Provider™
Schedule a solar consultation today! Click here to get started.
Advantages Of Solar Financing
Solar technology was conceived of more than a century ago and has been used in highly specialized applications for decades. However, the introduction of solar panels to the mass market for home and commercial use is a relatively recent development. And, like most new technologies, the cost was initially prohibitive for the average consumer.
This has changed quickly. In fact, as solar technology has advanced, prices have dropped exponentially. Today, solar panels can significantly defray or even eliminate monthly energy costs, making them an outstanding long-term investment. However, the upfront cost still deters many home and business owners. If you find yourself in this category, you may find that ECG Solar™'s convenient solar financing is the perfect option for you.
Our Solar Financing Programs
At ECG Solar™, we understand that no two solar panel installation projects are exactly alike. That's why we offer a wide array of solar financing options to suit the specific needs and budgets of our clients. For example, one of our most popular options is an exceptionally affordable solar loan program that requires no money down and 2.99% interest and payments lower than your electric bill now. To find the ideal solar financing option for you, simply contact us and one of our knowledgeable representatives with a combined experience of over 40 years of financing will be happy to review our programs.
Make the Most of Your Solar Project
When you partner with ECG Solar™, you'll not only be able to take advantage of solar financing to make your project affordable, but you'll also receive the best possible value for your investment. We provide certified property assessments to determine the ideal solar configuration for each property and can even provide an energy output guarantee before installation takes place. And, we offer Premium Tier-1 solar panels from trusted names which not only provide best-in-class energy production and longevity, but are also backed with a 25-year, all-inclusive warranty.
Learn More About ECG Solar™
ECG Solar™, Iowa's Premier Solar Provider™, carries state-of-the-art solar panels and energy-efficient systems available. We have a variety of products from Enphase™ storage battery systems, to Panasonic™ solar panels, to Kohler™ standby generators.  Our firm belief is that widespread solar conversion will help Iowan's cut down on their electricity bills and help the environment.