Solar Energy Maintenance Solutions From Professional Iowa Solar Installers
We've been repairing, maintaining, and monitoring solar panels and other renewable energy systems for close to a decade and a half.  Over that time, we've accumulated experience, research, and proven methods that ensure our customers receive maintenance solutions of the highest quality and best degree.  When you call ECG Solar™ for maintenance on your solar power systems or any other energy-efficient system, you'll get the best service on the market from dedicated professionals.
We offer a wide range of state-of-the-art monitoring systems for your solar PV system.  These systems can also monitor consumption from your home load center.
With one of our systems, you'll be able to see what your power plant is doing at any given time, as well as see what it did yesterday or last month.  All of our solar energy systems also come with lifetime monitoring, which means there are no service fees or subscriptions to buy.
We have control systems that can control and monitor HVAC, lighting, overhead doors, door locks, and our premier standby generators.  We also offer security and video surveillance systems that can be viewed from any TV in the home and on your smartphone.  Optional certified weather stations are available that provide up-to-date weather conditions on your site.
Click Here to view live streaming data of the Enlighten Home Monitoring System from the ECG Solar™ shop.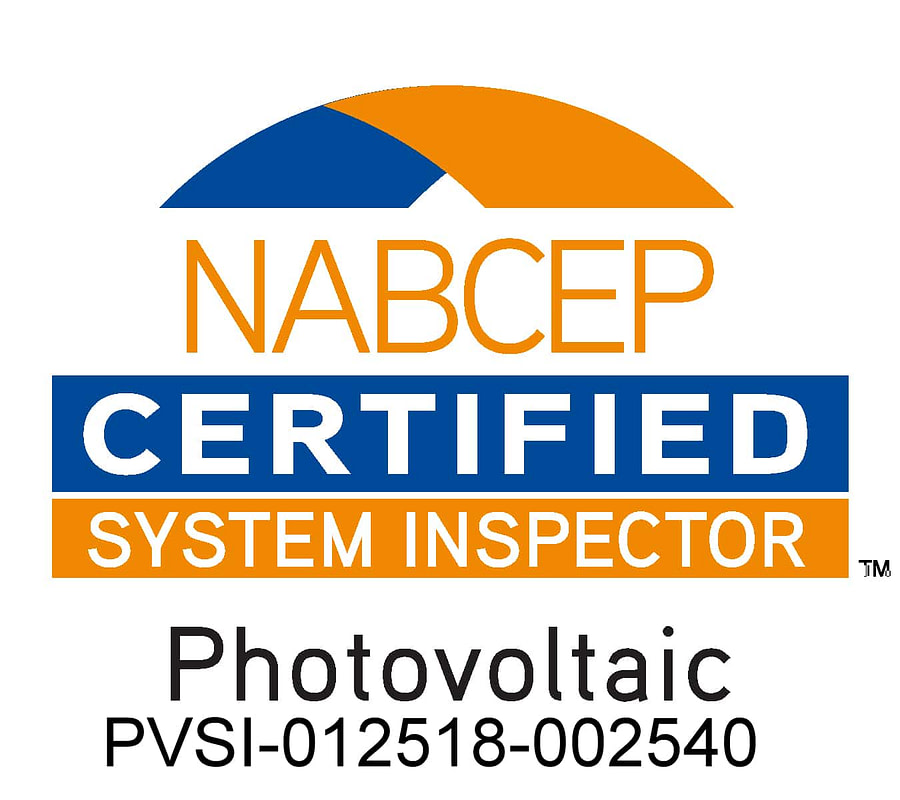 As the first in Iowa to achieve this credential,the NABCEP PV Inspectors Certification is primarily intended for individuals performing system inspections for Authorities Having Jurisdiction (AHJ's), utilities, incentive programs, investors, and others serving quality assurance of PV and Solar Heating systems, and code compliance.  You can rest assured that ECG Solar™ will provide high-quality, comprehensive O&M services for your solar power plant, ensuing decades of trouble-free, productive energy.
Our service plan keeps your equipment efficient & profitable with ongoing inspections and annual care. ECG Solar™ recommends an annual preventive and equipment maintenance service plan that includes inspections, monitoring/reporting, system repairs, spare parts handling, and warranty administration.  This plan also provides cleaning modules, as modules that are not contact cleaned at least twice a year can reduce power production up to 15%.  Each of these activities is summarized below.
Annual Solar Power System Maintenance Services
Solar PV Module Inspection
Inspect for cracks or damage to panel, wiring or frame
Inspect for dirt, environmental debris, vegetation, or other shading
Solar PV Module Inspection
Inspect for damaged connectors, loose wires, retaining devices and grounding issues
IV Curve testing as necessary based on monitoring alerts or site conditions
Inspect DC homeruns for damaged/loose wires, debris and conduit issues
Inspect combiner boxes, verify disconnect & validate latch integrity
Inverter Inspection & Maintenance
Inspect inverter(s) for corrosion, ventilation, damage & seals
Inspect all incoming and outgoing DC, AC, or data wires for wear or damage
Complete manufacture recommended annual maintenance activities
Racking & Mounting Inspection
Inspect mounting system for damage, corrosion and loose connectors
Solar PV Module Inspection
Inspect disconnect latches and seals, validate disconnect functionality
Inspect AC electrical from the inverter, through the disconnects & into the transformer or building electrical system for damage, wear and functionality
Clean modules by approved method and cleaning solution 1x per year
Inspect existing monitoring systems for functionality as applicable and per manufacturing
guidelines (includes inverter level)
Inspect existing monitoring systems for functionality as applicable and per manufacturing
guidelines (includes inverter level)
As Needed Maintenance Services
System Repair & Spare Parts Handling
Report, diagnose event & provide estimate for repair or replacement
Replace fuses, terminal box, solar panel, inverter or other major component repair
replacement including disconnects, combiner boxes, etc.
Resolve single wire issues between module and combiner box
Resolve ground wiring issues & ground faults
Administer all defective components and file warranty claims. In the event that a component is under warranty, charges will apply to manufacture. Any uncovered labor or parts will be billed as specified in this agreement.